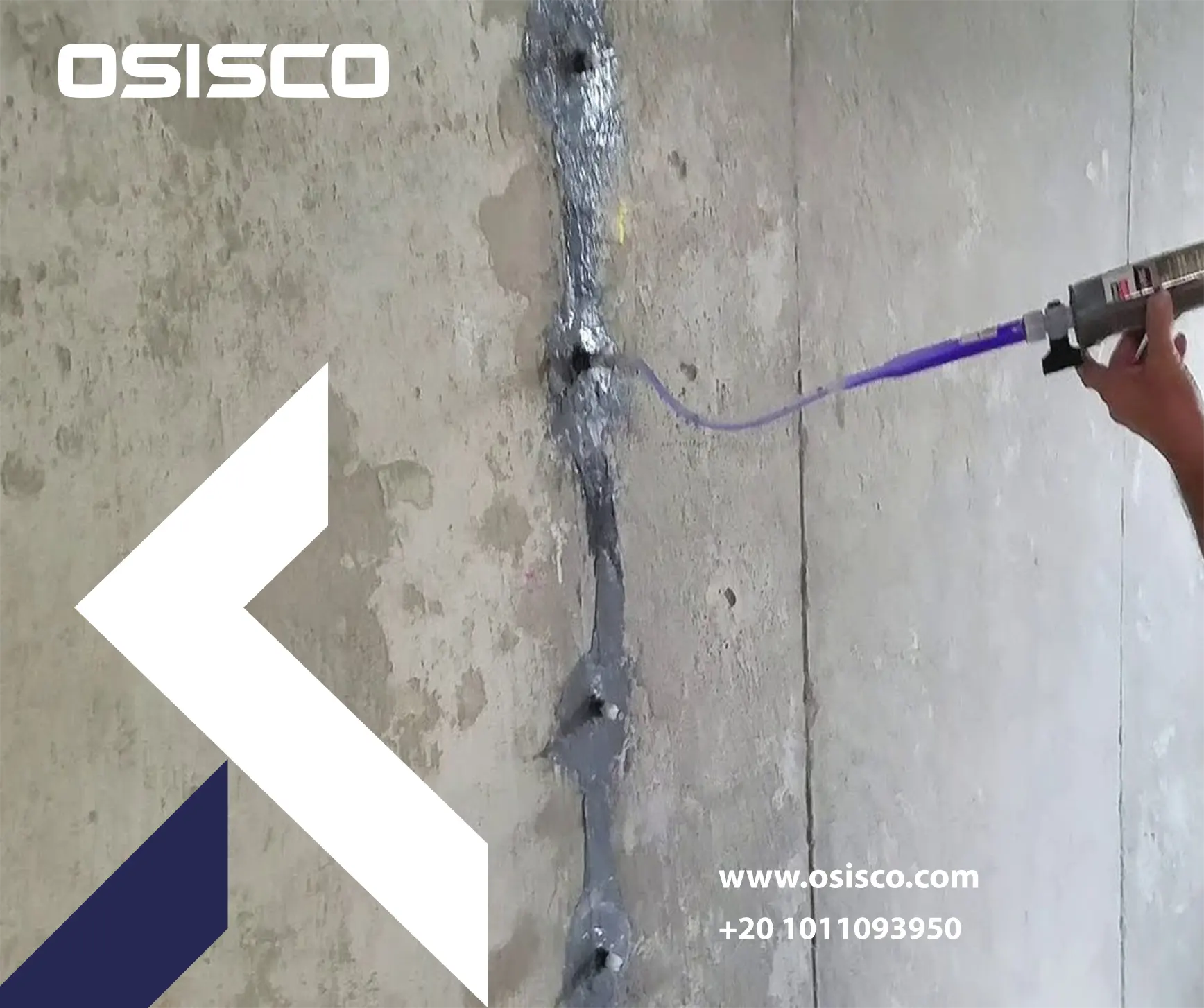 Description
If the structure has any damage, then crack injection is highly recommended for structural repairs.
The method is an easy way to repair cracks in a structure, and it works great for horizontal, vertical, and overhead applications. It can restore the integrity of a structure as well as provide resistance to moisture penetration.
High-pressure injection
High-pressure injection involves inserting a liquid into a very narrow crack (less than 1/32″ or 0.75 cm) at very high pressure. This technique aims to insert the polyurethane injection from the middle of the crack. This gives the assurance that the crack will be infiltrated to its endpoints and from one side to the other.
Low pressure injection
The low-pressure injection method involves inserting a liquid at very low pressure into a narrow crack (more than 1/16″ or 1.5 mm). This technique is mainly appropriate in the case of epoxy injection for non-active cracks, inherent to structures that must retain their architectural features: parking slabs, viaduct pillars, lamp post bases, etc.
Cracking injection
The crack injection method brings back the crack together and helps restore the strength of a structure.
The repair strength of these injections happens to be stronger than that of concrete.
The solution also prevents movement of the concrete that takes place during natural expansion and provides the concrete with the potential to create more structural stability and strength.
Purpose of crack injection
The main function of crack injection is to restore the structural integrity of concrete to pre-cracked condition. To prevent the repaired concrete structure from cracking again.
How to use crack injection?
Crack inspection.
Crack treatments.
Embed injection glue nozzle.
Seal crack.
Sealing check.
Prepare crack injection adhesive.
Inject the crack injection glue.
Curing.
Examination and test.
crack injection Techniques type
Low pressure injection.
High-pressure injection.
We can use the pervious techniques to repair the cracks in different element
structure in general such as tunnels, Bridges, Dams, Residential buildings,
including foundations and swimming pools, and Underground structures.