The epoxy flooring thickness depends on various factors, such as the intended use and type of epoxy. Thicker resin pavers will have a stronger surface to absorb shocks and impacts, which can prevent damage to the concrete substrate below.
When determining epoxy flooring thickness, it is essential to ensure that only high-quality materials are used. Using the best quality materials will extend the life of your floor, improve safety, and ensure your floor can withstand regular use, next we will know more about it with OSISCO.
As experts in installing resin flooring and reliably specifying the right thickness, we understand that questions can arise about the best options. This article is a brief guide to help understand the reasons behind the epoxy flooring thickness.
What is the thickness of the epoxy usually?
The epoxy coat can be between 300 microns and 5 mm thick. 300 microns is the thinnest you can go. 5mm is the thickest you can choose, but there have been cases before where the floor needs a 1 cm thick layer.
What to consider when choosing the epoxy flooring thickness?
People interested in getting epoxy for their floors will be interested in protecting their floors for years to come. Choosing the appropriate protection makes things become complex for many. You want to select the thickness of your epoxy based on the condition of the flooring system.
read more about Is professional epoxy installation a necessity?
Traffic – The amount of traffic your floors get is one of the most important factors to consider when choosing thickness. Heavy foot traffic and industrial machinery will necessitate a thicker floor to protect the concrete beneath. If you're painting your garage, where you don't spread a lot, use a thinner epoxy and save some money.
Exposure to Chemicals – Chemicals can cause some serious damage to any type of flooring, even those with epoxy coating if exposed to too many chemicals. Even epoxy floors that are exposed to a lot of cleaning products can wear down if the coating is too thin. Many companies that use chemicals in their daily work would be grateful for epoxy floors with thicker coats. When choosing a coating thickness, consider exposure to chemicals.
Condition of the concrete – The amount of damage the concrete floor has already suffered plays a role in epoxy flooring thickness. If your floor already has major cracks or significant damage, you'll want to choose a thick coating to ensure the damage doesn't fester. Modern concrete floors should only require a thinner coating if they do not have heavy traffic or exposure to chemicals.
The thicker you go with your paint, the deeper you have to go with the surface prep. Without proper surface preparation, a thick layer will not be attached to the substrate. Instead, it will just float off the floor and not be effective.
Certain floors will need thicker layers than other types of floors. Flooring systems in the polyurethane cement screed market typically have coatings up to 12 mm thick.
What is the epoxy flooring thickness usually?
The critical thing to remember about resin is that it is a coating system, not flooring per se. Epoxy resins are poured onto a concrete surface, hardening and producing an even-looking floor. Typically, there are varying thicknesses in resin pavers, ranging from 0.1 inch to about 0.5 inch – or 5 millimeters. There are ratings for the floor that specify the thickness. These include:
Light use
If you have a space that will only need to handle light traffic, a thickness of less than 1mm is all that is necessary. Typical places where this is the best option include small warehouses, packing sites, and storage spaces.
read more about Self-leveling epoxy what are its best benefits?
Light use may mean a vehicle, such as a forklift, will be necessary. This level of thickness is sufficient for such use, but larger and heavier vehicles as automobiles will have too much weight for this type of flooring.
Intermediate use
If there is an area with more regular foot traffic, higher thicknesses for medium-use levels would be the appropriate choice. This thickness is about 2 to 4 mm.
This epoxy flooring thickness is tougher and can withstand the pressure of forklifts regularly, so it is ideal for warehouses and industrial places where vehicles may be in use. Very heavy compounds are not suitable for such a surface.
heavy use
Heavy-use flooring is usually about 4 to 6 mm thick. It is a thick coating that may have multiple layers. This type of resin flooring is suitable for places with almost constant use.
Garages and public spaces with a lot of constant traffic can benefit from this type of flooring, as it will comfortably handle the stress of significant weight. Since the resin is easy to clean and anti-slip, this fish is useful in airports.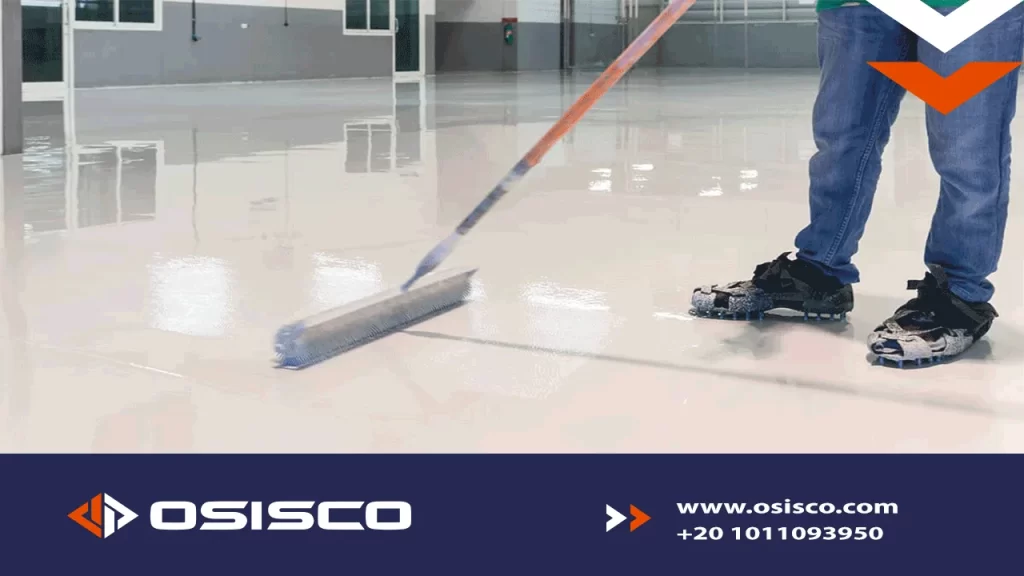 Very heavy use
The ultimate level of thickness is only for the most critical use, which can handle extremely large loads and constant use. Vehicles carrying a high load can navigate the floor without a problem, which means outdoor use is possible.
The thickness of this type of flooring will be more than 6 mm. The substrate, the concrete beneath the epoxy, will require extensive preparation for this floor to function properly.
Epoxy flooring thickness for many settings
Epoxy coating is a simple and robust floor, suitable for commercial and industrial use. From schools and airports to warehouses and food preparation areas, it's a resilient flooring material that performs well at a low cost.
read more about Epoxy flooring | What are the best advantages of it?
For an epoxy resin floor installation, you can take advantage of our services to ensure quality and long-lasting results. We can also fit a range of budgets. Contact us for more information and to get started on your project.
Contact us now for epoxy floor installation.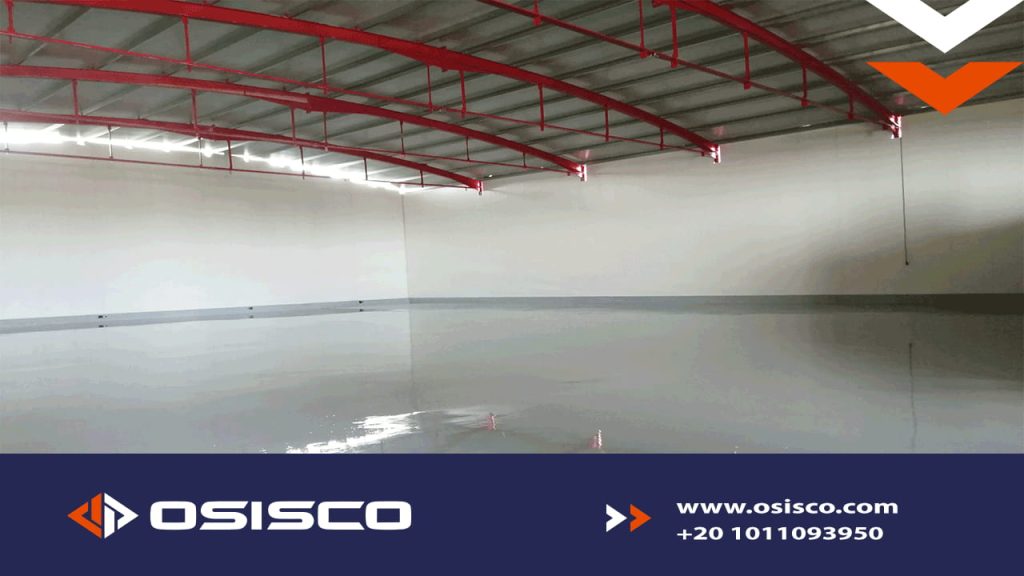 FAQ
How much will the epoxy floor cost?
Pricing is primarily determined by the type of epoxy flooring system used, the number of layers applied, whether surface repair products are needed, and how the coating will be applied.
How long will a resin floor last?
As durable material, the resin can last an exceptionally long time, even with constant use. A typical floor lasts ten years or more. Choosing the right thickness for your flooring system will help increase its lifespan.