Self-leveling epoxy is a type of epoxy floor coating that can be applied to hardwood floors to make them durable, low-support flooring, next we will know more about it with OSISCO.
The self-leveling epoxy surface can be applied to old, broken, and damaged hardwood floors to make them smooth, stable surfaces during epoxy spreads to fill voids or chips in hardwood floors.
Self-leveling epoxy resin
Self-leveling epoxy is used to make floors with high efficiency and resistance to erosion and is not subject to the accumulation of dust, water, or dirt (engineers use it for hospital floors, laboratories, textile factories, medicines, and food products).
Engineers use Self-leveling epoxy floors in several applications in commercial, industrial, residential applications, coatings, various industries, and buildings
It is ok to use self-leveling epoxy for floors and walls, provided that the surface on which this material is clean and free of burrs and cracks.
Epoxy treats cracks in ceilings, for example, as it is an insulator against water deposits. When using epoxy on the walls, it is desirable to choose a three-dimensional drawing, which is applied to the "vinyl" and fixed on a clean wall.
Then, the painting is sprayed with epoxy to make it look like a painting; note that the same applies to floors.
Self-leveling epoxy Home Depot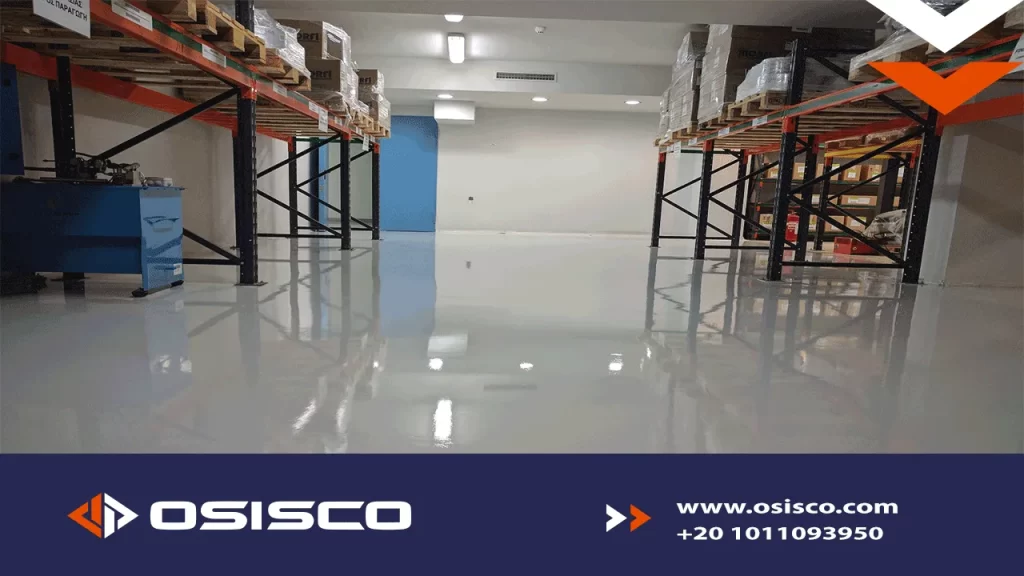 The market for finishing materials is overflowing with a variety of floor coverings. We recognize our extraordinary self-leveling floors as some of the strongest and most durable. Let's take a closer look at this unique and high-tech finishing material. Many consumers have heard this name but do not go into details and have no idea what it is.
The self-leveling floor is a finishing coating we distinguish by its hardness. In addition, there are no joints or seams, so it looks aesthetically pleasing and stylish. Initially, this finishing material has a liquid appearance. As a rule, it takes about 1 hour to harden and dry. As for the thickness of this finishing layer, it can vary from 1 to 5 mm.
You can know more with OSISCO Epoxy Systems Service.
The composition of the modern self-leveling epoxy floor often includes polyurethane and epoxy resin, as well as a variety of mineral fillers and special decorative additives. All these components make it possible to form a durable and high-quality floor covering in the room, that is not only resistant to mechanical damage but also beautiful and presentable.
Self-leveling epoxy advantages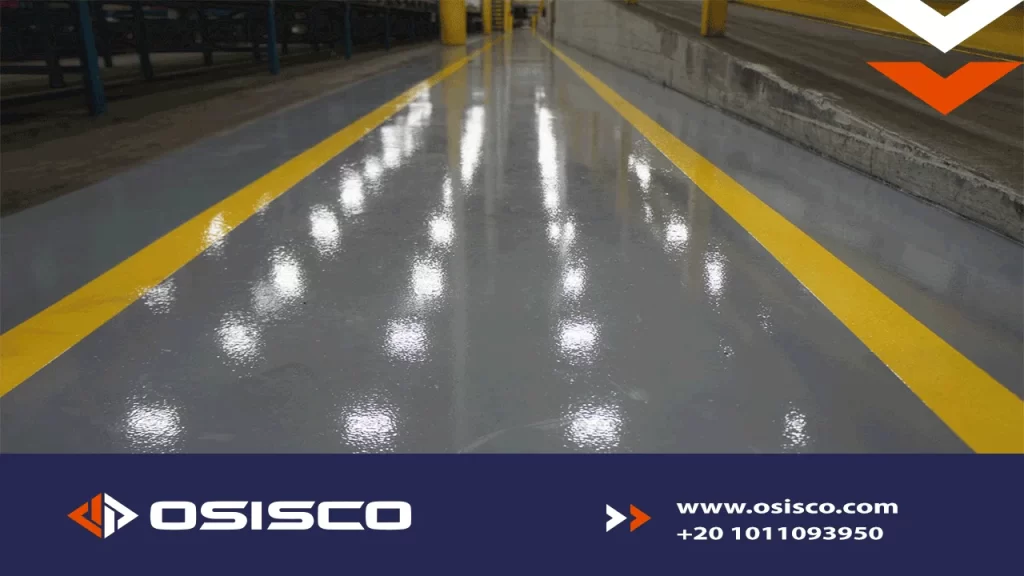 Note that self-leveling epoxy floors are used more often in the industry than in the home. Therefore, its advantages should get some attention in the house, but the seemingly cashless drawbacks in production facilities can play a crucial role in-home use. In this regard, it is worth considering the main characteristics of epoxy floors in an ordinary apartment. Therefore, when used at home, the following adjectives are worthy of praiseworthy words:
Complete safety coverage: There should be no danger to the owners of the floors. The chemical formula of the epoxy composition makes it completely neutral floors do not emit any fumes. They are suitable even in homes where there are children or small animals. In addition, this type of coating is a non-combustible material, so it will not cause the occurrence or spread of fire.
Resistant to most external influences: Shocks and wiping, extreme temperatures and humidity, and any caustic chemistry. All this does not care about epoxy floors, it makes them a worthy option when repairing a kitchen, bathroom, or even a garage. When the owner wants to spend money on any other coating, an epoxy polymer will cope with All effects.
Easy to clean and simple repairs: Since this coating does not imply seams, dirt, bacteria, and fungi do not have many opportunities to settle in the kitchen or bathroom. The chemical resistance allows you to wipe the surface with cleaning agents without harming the floor. Indeed, to maintain cleanliness. People should wipe the coating with a damp cloth – this is all the care. Note that an epoxy floor without mechanical damage can last for two decades, so the need to repair or replace it is unlikely.
Self-leveling epoxy floors are fundamentally different from all classic floors since they are laid by pouring a special liquid mass. The based composition is on a polymer basis with a certain period of flooding the surface with any liquid; it takes a strictly horizontal position, solidifies, and forms a smooth floor but is not slippery. At the same time, it looks as complete as possible since it does not provide any seams in its construction.
Epoxy floors are one of the best in rooms where you need to maintain constant cleanliness, there is a high probability of mechanical or chemical damage to the surface, and there is also no time to replace the floor. It is not surprising that many industrial enterprises choose this ground cover for the arrangement of their workshops. In recent years, more people used it as an option for home use. This solution has advantages and disadvantages.
Self-leveling flooring isn't just for homes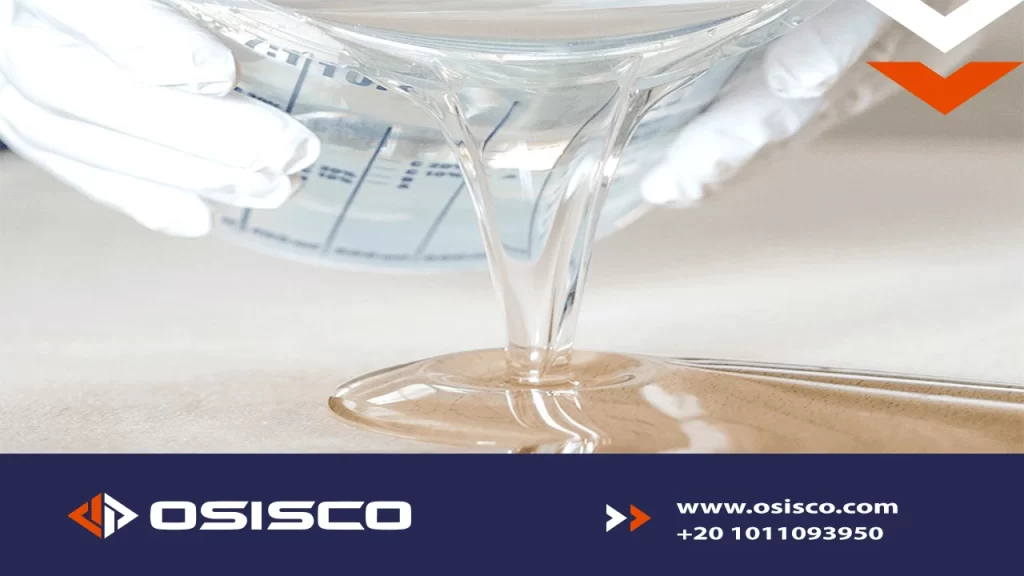 There are many different uses for which we can use epoxy. For example, it can be used in floor coatings and is known as epoxy flooring, and it is widely used in garages, especially since it is a large area has a cement floor. It is also used in coating hospital floors, especially as it is a material that is resistant to the accumulation or formation of bacteria and is easy to sterilize and clean.
Questions about self-leveling epoxy
Can you put epoxy over self-leveling concrete?
No, because self-leveling or setting epoxy is used to apply over cracked, damaged, old, or even new concrete floors to make them durable smooth, and have a flat textured surface.
How do you use liquid cement?
The general uses of cement include regular and reinforced concrete works, bridge construction, railway construction, pipes, floors, corridors, and building units.
– Applications requiring high compressive strength
– In places where cement concrete is not exposed to special agents such as sulfate activity in soil or water.
Is superplasticizer a chemical admixture?
Yes, used to reduce water to cement ratio and the setting time.
What is the purpose of a superplasticizer?
Superplasticizer reduces the water content to improve workability and enhance concrete compaction to increase density and improve the concrete surface finish.
Will self-leveling concrete crack?
When it's not properly done, it can start cracking.
How long does it take for self-leveling epoxy to dry?
 After about 36 – 72 hours.
Can you epoxy self-leveling concrete?
No, self-leveling or setting epoxy is used to apply over cracked, damaged, old, or even new concrete floors to make them durable smooth, and have a flat textured surface.
How thick can you pour self-leveling epoxy?
Epoxy flooring thickness can range from 300 microns (0.01 inches) and 5mm (⅕ inch).