Epoxy floors are a very strong, flexible, and durable type of floor coating used in multiple applications; Garage floors, sunroom floors, driveways, high-traffic driveways, or warehouses.
In areas where machinery and other large tools are used, this durable epoxy surface makes an excellent option for a flooring surface, next we will know more about it with OSISCO.
Even when these heavy objects are moved on the floor continuously, the epoxy floor surface will maintain a very high gloss. Epoxy floors are very easy to maintain as long as you follow a few basic rules.
While your new epoxy floors will certainly not stay in pristine condition forever, proper maintenance will extend their life and preserve their appearance in the long run.
However, not every floor necessitates the same attention level. Due to the non-porous nature of the coating, a painted floor requires less maintenance than an unpainted concrete floor.
The frequency of maintenance for an epoxy floor coating depends on a variety of factors, including the work environment and the amount of dirt and grime build-up.
Dust and dirt are abrasive, while liquids can easily stain and damage the surface—ultimately reducing the life of your epoxy floors. The more dirt builds up and the harsher the environment, the more frequently the floor coating must be cleaned.
To maximize the life of your new flooring investment, you must develop a routine maintenance program for your epoxy floor coating. While you're at it, keep these six tips in mind for keeping your floors in good shape:
you can read also What are the 9 Preferable Epoxy Floor Types?
Sweep the floors daily
Sweep your epoxy floors daily with a broom or mechanical cleaning equipment to prevent dust and dirt from building up.
If you are using a mechanical broom, be sure to use a soft-bristled brush. A stiff brush may scratch the floor's paint, causing it to lose its luster. Another best practice is to place mats near any entrances to reduce dirt and moisture build-up.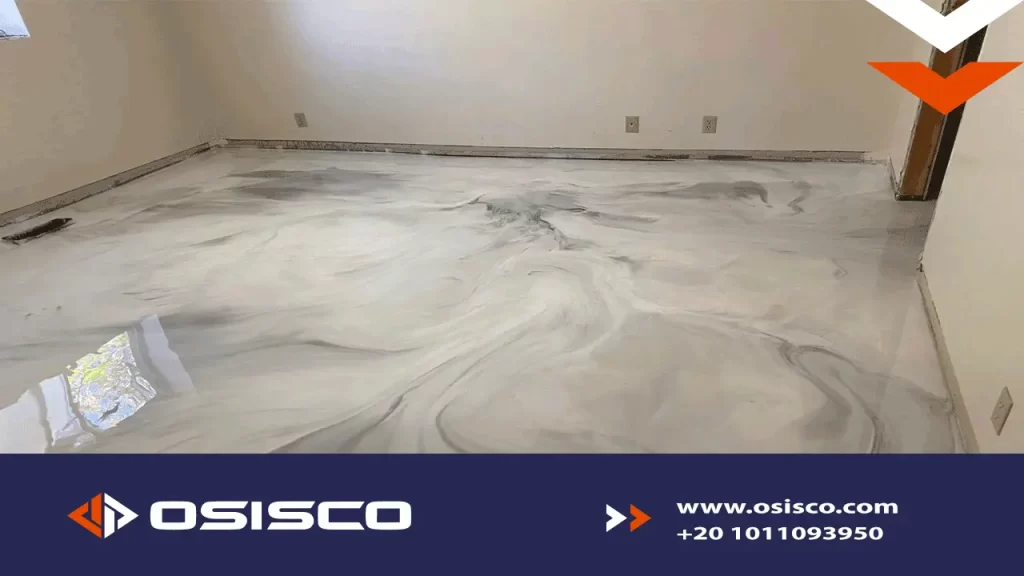 Give the epoxy coating a good weekly scrub
The frequency of scrubbing ultimately depends on the amount and type of soil that usually gets on the epoxy floors. However, it is best to scrub all floors at least once a week, and high-traffic areas daily, using the appropriate brush and cleaners.
Areas where oil and grease spread will also require daily attention. Be sure to use a mop and bucket or a washing machine to increase productivity.
read more about The Superior 3 Types of Decorative Epoxy Floors
Clean up spills right away
Clean up all spills immediately, before they have a chance to damage the floor surface or cause a safety hazard. In addition, the longer harsh liquids such as caustics, acids, and solvents remain on the floor, the more likely they are to soften, stain, or completely remove from the paint/sealer.
If chemicals are prevalent in the area, be sure to consult the paint manufacturer for a guide to the chemical resistance properties of the floor paint.
Repair any scratches and gouges in the epoxy floors
It is also essential to repair any large holes or scratches to the floor coating as soon as possible. Avoid scraping, slipping, or dropping heavy machinery, pallets, or sharp objects on the ground without proper protection, as this can cause deep cuts and gouges.
These damaged areas allow moisture to seep under the paint and can lead to peeling. Additionally, avoid using stiff brushes and caustic cleaning solutions on your floors.
To repair damaged areas in your floor paint, follow these steps:
Clean the area of any grease, oil, and dirt with a sodium phosphate cleaner
Sand the dents/pits by hand with 100 grit sandpaper, then sand the edges until smooth
Wash the floor thoroughly and allow it to dry entirely.
Repair the damaged area using the original paint materials as instructed
read more about Superior 12 FAQ About Epoxy Floor System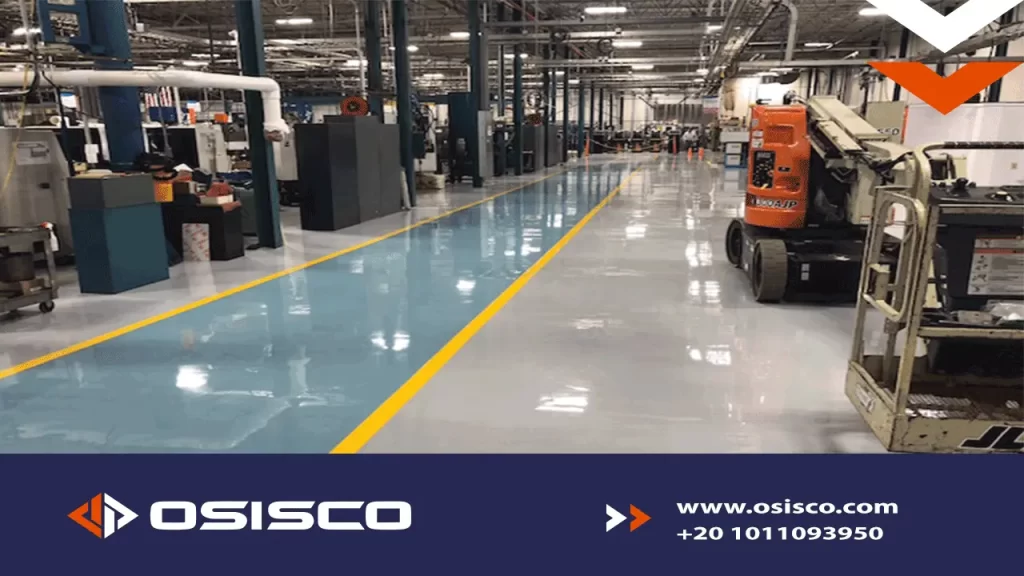 Stay informed about stain prevention and removal
If stains appear on your epoxy floors, start the removal process with a mild solution and move on to stronger removers until the stain is gone. When utilizing chemicals, have to use rubber gloves and sufficient eye protection.
Grease and oil can stain the floor finish, especially if these substances remain on the floor for more than 24 hours. If a spill occurs, it is essential to scrub the area immediately with sodium phosphate and follow the instructions on the cleaner's labels.
Dry Spills and Stubborn Spots:
If a spill is not made in time and dried in place, it may leave a thin film or hard-to-remove stain on the floor paint. To mitigate this, use a plastic tool to remove any residue, being careful not to scratch the paint. Next, dampen a clean cloth with an ammonia-based household cleaner and wipe the stained area.
Get rid of every rubber burns on the floor surface
Forklifts and other vehicle tires often leave rubber burns in the floor paint. To remove these rubber burns, follow these steps:
Mark the stained area with citric acid cleaner, then agitate with a stiff brush or mechanical scrubber (Note: Dispose of waste down sewers or according to local regulations – never put into storm sewers. Make sure to properly apply all instructions on the label.)
Add sodium phosphate or detergent and water to form an emulsion.
Scrub the floor coating well.
Rinse it well with water.
By implementing a routine maintenance program for your epoxy floor coating, you will not only eliminate abrasive dust scratching and soil build-up, but you will also prolong the lifespan and aesthetics of your floor for several years ahead.
Read more about Epoxy flooring | What are the best advantages of it?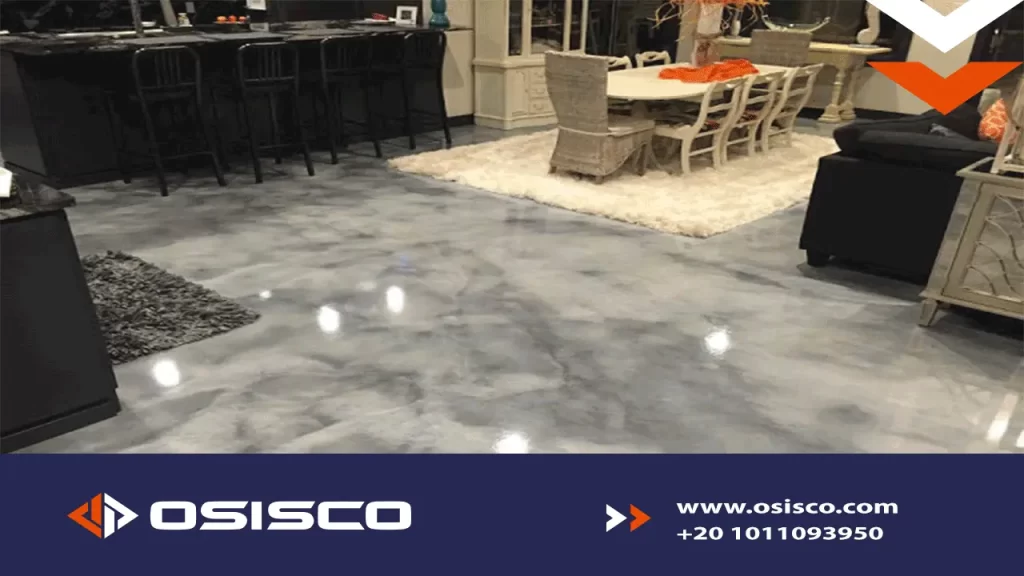 Hire the professionals
You can never go wrong with hiring professionals to make your epoxy surface shine again. Hire knowledgeable professionals who know what to do to keep an epoxy floor looking shiny.
Reputable contractors trained and experienced in restoring epoxy paint floors. They invest in the latest equipment and have the product know-how to use on which spot.
A staff of dedicated epoxy professionals provides high-quality, cost-effective workmanship to ensure your epoxy gets a brand-new look that will catch everyone's attention.
Epoxy is flexible, long-lasting, and durable. It is versatile and relatively straightforward to maintain. You can make your epoxy floors shine for years by following a simple routine maintenance cleaning schedule, taking preventative measures to prevent damage, and performing a thorough cleaning every six months.
However, if the epoxy has reached its lifespan and all of the shine is gone permanently, it may be time to call us to reapply an entirely new coat of epoxy.
Are you interested in learning more about how to maintain your epoxy floors? Contact us today with us.
Read more about Metallic Epoxy What are its top benefits?